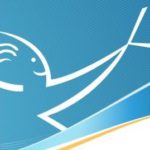 The Europass helps employers save time and energy when estimating qualifications or further training needs of employees and trainees. It is especially useful when dealing with job applications from another EU country, because it helps HR personnel understanding the level of qualification of an applicant.
What is the Europass?
Europass is a set of documents that allow you to assess qualifications in an efficient way by allowing you to find and easily compare information.
Since 2005, the Europass has been a popular tool to achieve this goal as it provides a standardised structure for a Curriculum Vitae (CV), which means you should be able to find specific information in an instant, because it is always located in the same spot and in the same or at least in a similar fashion. The Europass was enhanced by providing a template for cover letters, which features country-specific hints and recommendations for the applicant to create a CV and CL that cover the information HR managers really need. Europass CV PDFs can even be adapted later on using the online creator!
To simplify applications across borders further, the Europass Diploma and Certficiate Supplements were introduced. Both provide EU wide standardised information about the qualifications of the person who acquired the diploma (educational programmes on university level) or the certificate (vocational education and training programmes). Therefore, most of your trainees will send you the latter one. On this supplements, a link to the European Framework of Qualification is provided, as it clearly states the level of qualification and responsibility a person has upon the end of their training.
Furthermore, the Europass comes with a language pass that splits language skills in three categories: understanding, speaking, and writing. The skill itself is presented as code, reaching from A1 (basic) to C2 (native speaker). This code is based on the CEFR (Common European Framework of Reference for Languages) and has the same meaning across Europe.
To seize this chance of an internship abroad, many trainees participate in an Erasmus+ Mobility. Learn how to apply here and find all necessary steps for organising the mobilities here. After completing a mobility, the trainees can get the Erasmus+ Mobility Certificate, which shows all necessary information about their work placement abroad and what they have learned there.
But wait, there is one more feature that comes in handy when organising job applications. You can use the Europass2Spreadsheet or Interoperability to generate an automatic Excel file featuring all Europass CVs of applicants neatly in one place, making it easy to compare qualifications, skills and competences. You can even integrate this in your website if you like. Find out more about this feature here and see what other benefits Europass holds for employers here.
Overall, the Europass provides handy tools to simplify international application processes and makes it easier for trainees (and employees) to work across borders by giving them a standardised template and terminology to present their qualifications, skills and competences in one place.
Learn more about Europass!
Get familiar with Europass by clicking the embedded links in the text above or use these shortcuts to find more learning material prepared by the WBL Accelerator partnership:
[These will be links as soon as there are pages/document to link them to]